Custom Deck Building in Kansas City and More
Need a local deck builder in Kansas City or a new custom pergola? Bring on your thoughts and ideas. We can handle it.
With 30+ years of combined commercial and residential deck building, pergola installation, and outdoor construction experience, the professionals at Creative Concepts & Design, LLC offers pergolas, hardscaping, and deck building services in Kansas City, Lenexa, Overland Park, Olathe, Shawnee, Leawood, KS, and throughout the KC metro. Our local KC deck contractors can serve you in every facet of your outdoor entertainment needs.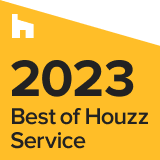 About Our Local Deck Building Contractors in Kansas City

About Us
We are not your average pergola and deck builder in Kansas City. We take pride in building unique, customized spaces that suit your individual needs. Whether you have unique ideas for your deck, patio, sun room, tree house, or you would like assistance in forming ideas for a custom concrete bar top, our service professionals are qualified and eager to help you every step of the way. Consider a Custom Kansas City Deck, Pergola, Trellis, or Arbor if you are thinking about adding privacy or shade to create an elegant space in your back yard.
The Pergola is a permanent structure that is typically made from cedar or redwood. A Pergola is a great way to accessorize your pool, hot tub, deck, patio, or even dress up your entry to your homes such as above the garage doors or your main entrance. We build virtually every option, size, style, and shape deck, pergola, arbor, or trellis you can imagine. There is a reason our motto is Dream~Design~Create – Making your ideas and dreams come to life is what we do. Regardless of size or cost your experience with Creative Concepts & Design will be treated professionally, with respect and attention to detail.
We understand your home is your sanctuary and we want every space we create to be something special that will provide you with years of enjoyment. Our job is not done until you are happy with the end result. Simply put, Creative Concepts & Design is the best, highest quality, most affordable, most reliable, owner-operated Pergola & Deck installation service in Kansas City, Overland Park, Lenexa, Olathe, KS, and the KC metro area.

Our services
 DECK BUILDER
Big or small, make the most of your space
Create elegant entertainment spaces
Add lighting or sound systems for the ultimate party spot
 PERGOLA BUILDER
Add privacy and shade
Accessorize your pool, deck, patio or other space
Turn boring areas into a luxurious oasis
 OUTSIDE THE BOX
Custom Tree Houses
Hunting blinds
Concrete counter tops
 TILE & MORE
Use tile and stamped concrete to add uniqueness
Choose glass or other designer handrail options
Subflooring or underdecking rain systems to maximize space
CONSULTATION

During your free consultation we will discuss your project, materials, cost and timeframe for completion. We are eager to answer your questions and make sure you have all the information you need to feel confident about the design and plan of action.

GET TO WORK

SATISFACTION
"This won't be the last time we will use Creative Concepts and Design."











—

JOHN FRANCIS, CHAIRMAN, POWDER CREEK SHOOTING PARK

Caleb and his crew were great to work with! From the first meeting to the last day on the job they kept us happy and excited about our new large pergola. Their design work and ideas really made this project work for our club. We have been in business since 1949 and this project was a huge improvement for our facility. Material and crew arrived ahead of schedule which was great for us. They were all very professional and kept the project area clean and organized daily since we were using it for our customers. We now have a venue that we are proud to show off.
"I won't even interview anyone else for future projects."

I am delighted with my new deck in every way. They were ahead of schedule in spite of rain. They were on budget. But best of all the project is such high quality and looks so good. I cannot believe I own such a beautiful deck! Caleb and Brent kept the yard clean at all times. They listened to what I wanted and delivered in every way. I had to stick to a budget, but they packed so much good, clean design and quality material into my project that no one would ever guess. I'm so happy I chose them, they are the best!